We'll beat any like-for-like quote in Oxfordshire, Buckinghamshire, Berkshire, Surrey, Kent, Hertfordshire or Essex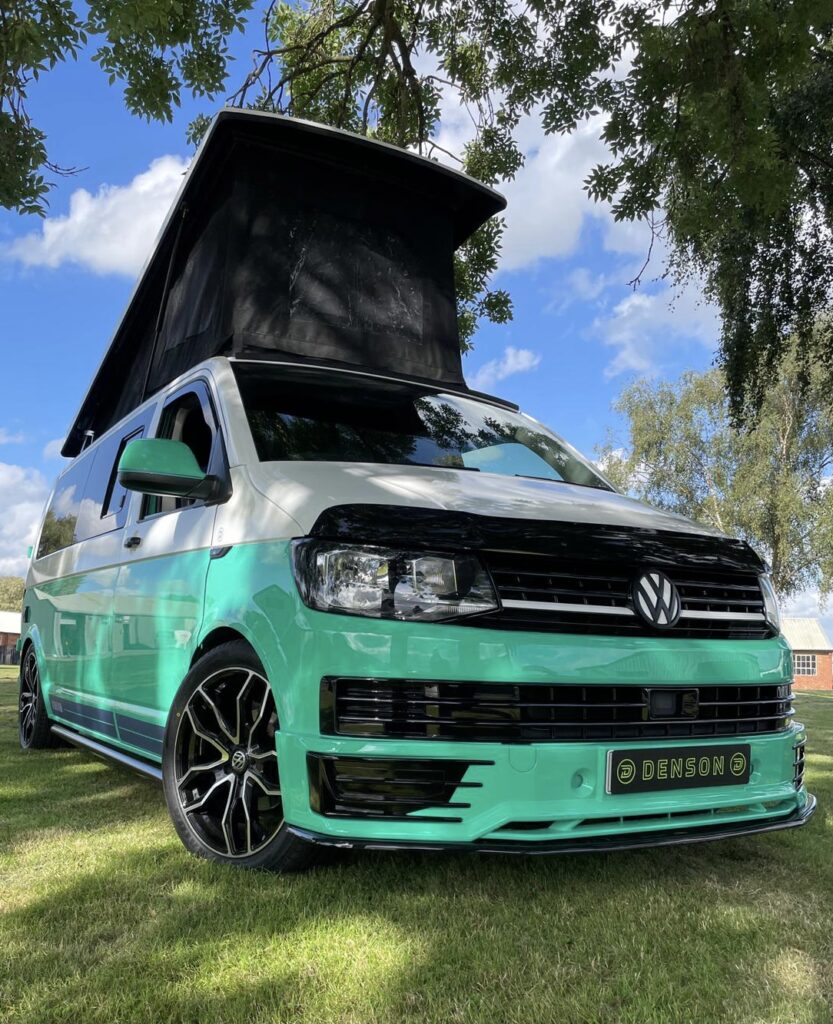 About Cotswolds to Coast Campers - Campervan Hire Oxfordshire
Cotswolds to Coast Campers Ltd. is a luxury, family-run company, offering campervan hire in Oxfordshire, in an Area of Outstanding Natural Beauty. Located just off the M40 and central in the UK, it's the perfect place to start your ultimate road trip!  Head North, East, South or West and you'll be sure to find the beautiful scenery the UK has to offer with campervan hire in Oxfordshire. Whether you're looking for a longer staycation, a festival trip or just a weekend break, we can help.
NEW TO HIRE!
Cotswolds to Coast Campers Ltd. brand new GLAMPERVANNING experience. 

Hire our drive-away cotton canvas bell tent, complete with log burner and oven for maximum pitch appeal.
Adds 5 metres of extra living/sleeping space!
£1000 security deposit including campervan 
Available to book with or without the campervan
Join the Glampervanning trend!
Book today on the Prices & Book page!
Photo's courtesy of Glawning at the Caravan, Camping & Motorhome Show and Cotswolds to Coast Campers Ltd on tour in Cornwall
Video Credit Yorkshire Pop Top Adventures
See Cotswolds to Coast Campers Henry arriving at Dubbed Out Festival 2023, 07:37 mins in
Video Credit
Welcome to Yorkshire
We just loved Henry! From the moment we decided to hire Henry, to the moment we dropped him off, the whole process was made so easy by Mark and Vicky who couldn't have done more to make our trip enjoyable. Our lad is camper mad and so we booked Henry for February as a surprise gift/long weekend. Yes, I knew it would be cold, but no fear as Henry has a heater (hurray!) And a microwave to zap a hot chocolate and meal to warm us up. My son's face when my husband turned up in Henry was a picture...not least because Henry is a good looking van! Plus Vicky had kindly sorted some treats as a birthday extra. We had booked an electric hook up at Drayton Manor and, again Vicky gave us tonnes of advice beforehand to help us with a good set up, and Mark talked my husband through everything on pick up day. To add to the excitement, Storm Eunice made an appearance. But, again, Vicky preempted all this and contacted me early on with advice. The camper is super comfortable and was a perfect size for the 3 of us to travel, eat, relax and sleep in. So...when is our next trip?!
What can I say, Henry the camper van was an absolute dream. Beautiful to look at, drives so well and has everything you need for a great trip. We headed down to Devon for a New Years trip and Henry was a great companion. Mark and Victoria cannot do enough for you and are so friendly and professional.
Hiring 'Henry' for the family for the weekend was epic! Mark & Victoria made us incredibly welcome, had thought of everything we might possibly need to know, and the campervan was in absolutely pristine condition. All accessories you might need are available. As a family of 4, with no previous experience of campervans, I cannot recommend this service enough.. we will be hiring again next year.. Cotswolds to Coast are far more professional than many companies 10 times their size & put their competitors to shame. Hats off to Mark & Victoria
"After looking through photos of Henry (the camper) I instantly enquired due how classy and modern he looked. Right from the off, C2CC were quick to answer all my questions and their website was full of details. It goes without saying a date for hiring Henry was quickly put in the diary"
For the low-down on what we're all about, the latest Cotswolds to Coast Campers Ltd. news, user instructions and an insight into some of our customers campervan road trips! We would love to hear your comments on our blogs and any suggestions you have for the company. Our customers are important to us, so if there's something you'd like to see us offer or do differently, to improve campervan hire in Oxfordshire, please get in touch!
Video courtesy of Top10UK